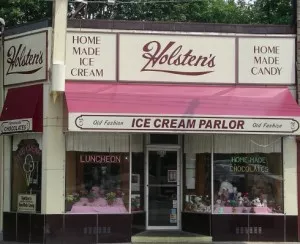 NYT Recent Article on Living In Bloomfield
About Bloomfield, New Jersey
Bloomfield is frequently described as a small town with all the benefits of a city. This township is a 300-year-old multi-faceted, politically active, suburban community whose residents reflect wide variation in income, ethnic backgrounds, education and interest.It was incorporated as a township in 1900 and consists of 5.3 square miles with a population of over 47,000 people.
The town has eleven schools; one early childhood center, eight elementary schools, one middle schools and one high school. Bloomfield College, a private four-year liberal arts college, is also located in town.
There is ample access to transportation. Two stations on the NJ Transit Montclair-Boonton line are located in Bloomfield, and there is a Light Rail stop at the Grove St Station. DeCamp Bus lines have 25 minute trips to Port Authority. Hopping on/off the Garden State Parkway is also super-convenient.
Bloomfield's fantastic parks cannot be overlooked. Besides the eight town parks, the town is home to two county parks. Brookdale Park (designed by renowned landscape architect Frederick Law Olmsted) has walking/running trails playgrounds, sports fields, tennis courts, and beautiful groves and lawns. Watsessing Park (also designed by Olmsted) was designed around Second River and Toney's Brook.
Bloomfield is also home to many good restaurants specializing in a wide range of cuisines, fitness and dance studios as well as the NJ School of Dramatic Arts. Don't miss Holsten's on Broad street, made famous in the TV show Sopranos, for great homemade ice cream.
Transportation
http://www.njtransit.com/rg/rg_servlet.srv?hdnPage…
Schools
http://bloomfield.schooldesk.net/
PropertyPress IDX Grid Widget